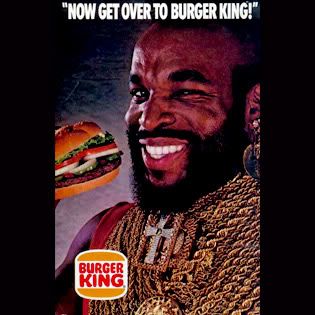 Yeah, so to start with, for month I've been saying I want to be the "Burger King" for Halloween. Well, not anymore. Look to see how much the outfit on EBAY.
Ughhh, it's been a few months now and I still can't get myself to talk about Mason Betha and G-Unit. I just can't understand it. Dude must be scared of the purple crew or something. Here's a link to what continues to confuse me.
Hee hee... In honor of George Takei coming out of the closet, let's all do the Sulu Dance! (Oh My!)
Umm, don't ever, ever, ever buy a Chinese car. They're worse then the pencils! (The JiangLing Landwind was displayed at the Frankfurt Motor Show last week and is expected to arrive in British showrooms within months. It is already on sale in Holland, Germany and Belgium and has been billed as the vanguard of a new invasion of Chinese vehicles.The two-ton 4x4 scored zero stars in crash tests last week by the ADAC, the German automobile club, which carries out tests for Euro NCAP. It had a catastrophic result, said a spokesman for the ADAC. In our 20-year history no car has performed as badly.)
Remember Arrested Development comes back on the air November 7th. Please watch people, we can' let this show die. It's just too good.

Any commercial that has a last line like this is worth it.
Ok... since no one reads this... why do I even bother looking for links. I'm done here.