Funniest Moment of the VMA's
Diddy trying to keep up with that fag, Omarion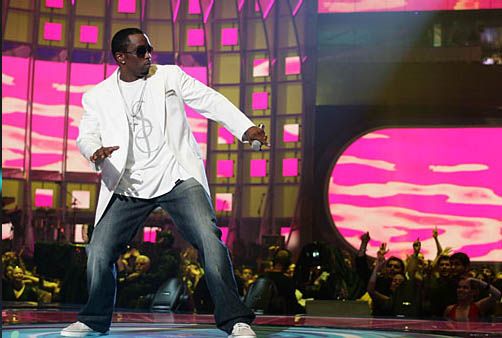 So what up everybody? I know iut's been a while... but I don't have shit to write about anymore. I don't have the time to find useless shit all the time... but today I'm making an effort. Heeeeere we go...

I can't believe that comoing up on September, the Mets are actually still in this thing! If any Met fans are out there looking for a place to get into the hype... check out >The MOFO for tons of Mets talk. I'm "Hojo of 1991"... and remember what Joe Piscopo says: >Mets Baseball...


Two things about the next link. One... She is a hormonal bitch, and two... she named him Preston?????? The bitch's career is over!>I said OVER


How great would it be if the 0-11 UCF Golden Knights win against Spurrier in Thursday's college Football opener. I will definitely be watching....


I know I'm not the only person who watches Big Brother 6, even if the NERD HERD has taken over, but you gotta love my boy Howie. He's friggin hilarious... so here's a link to his episode of Blind Date: >Howie: Horny and Alone


My boy, Drew, reminded me one day of an awesome WWE non-TV show we attended once. Hogan & The Rock vs. Angle and HHH. It was some great stuff.... so in tribute, watch this video: >It's a surprise... just click


Last night's Entourage was awesome... the Ari's new agency cliffhanger will be a good season finale. Ok... well I'm done for now. It was good being back. VICTORY!!!!!!!!!!!!!!!