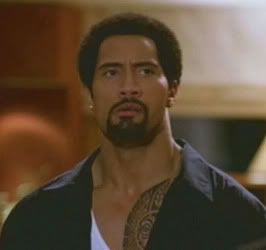 (Man... he looks just like my San Andreas character!)
You know what I realized this week? Will Smith is probably the luckiest bastard
ever
! Somehow he made it from this:
to this:
which led to this, this and this:
Unfortunately, then came "
Wild, Wild West
", "
The Legend of Bagger Vance
", "
I, Robot
", and now
Hitch
(Sigh....)
Ahh.... two new movie trailers for you to watch:
Charlie and the Chocolate Factory
and
Be Cool
(This trailer came out Friday... and now there's NO DOUBT in my mind that it will be good.)
And Jay-z keeps
movin on up.
I really didn't see that one coming . Speaking of S-dot, I finally saw "
Fade To Black
" this week. It's actually one of the first concert/behind the scene movie that I've enjoyed. I came out respecting Jay-Z a lil bit more... (And Memph Bleek a lil bit less)
Jeezus... with
this gay-ass trailer
it's a wonder anyone went to see this movie at all. (But thank god I did... or else I wouldn't know the wattage of a bolt of lightning)
This gets the
"What the fuckin fuck?"
distinction. (Yeah, that's two fucks)
What ever happened to the "
Problem Child
" kid?
I have now seen everything... David Wells
is on the Red Sox
.
And since we're talking Red Sox... can someone please tell me how this picture actually made it into the Commemorative "Red Sox - 2004 Champions" Sports Illustrated Book? Do they think I wanna see Manny like that?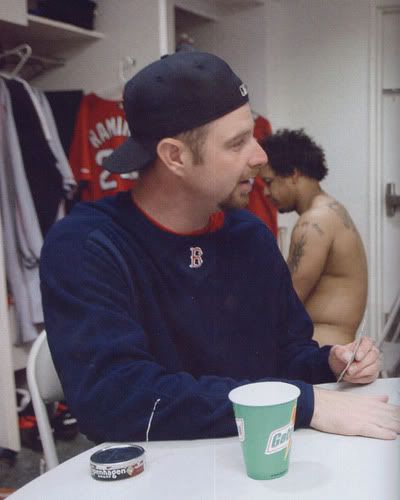 And finally, I now
understand why I was fired last year
.