*** Late Update****************************
SONY Got FUCKED!
An injunction barring Sony "from manufacturing, using and/or selling in, or importing into, the United States the infringing Sony PlayStation system
.
********************************************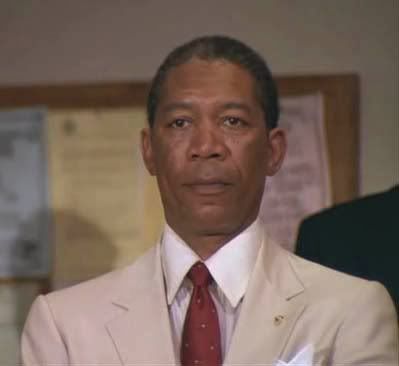 So what you gonna do about it, nuggha!
I forgot to mention this during my time off, but
Ego Trip's Race-O-Rama
was the best part of Black History Month. It was a blackified "Best Week Ever". I loved it.
So if you're still not watching Arrested Development, here's another reason to start:
"I'm a MONSTER!"
(Watch Preview Clip #2)
So what's gonna happen to Lil Kim during her next three years in jail? I have a feeling she's gonna wish she waited til AFTER she got out, to start with all the plastic surgery.
I don't think anyone is taking the Jason Phillips trade (Mets talk) as hard as White Dragon. I think he is the only person ever with
one of these
. It's sad really.
I told you before about my addiction to
MVP 2005
, well here's someone to tell you about how nice I am in that game:
For the record....
Villanova got screwed
on that travelling call, during the UNC game. Good-ass game, though.
So I know everyone and their moms has talked about 50 Cent recently... but seriously, what the hell is that man thinking? Does he know that he practically took on all of NY in Piggy Bank? G-Unit careers will be gone in 2 years.... guaranteed. And even though beef is gay right now... Nas needs to come out with something. While I like Jada's... Nas really needs to kill dude, and just end the bullshit. I'm tired of going online, looking for Nas' new shit... and
coming up with fakes.
I don't think there's anything better than an
NBA player with a blog
, in which he makes fun of other players.
Biggest Waste of Videotape EVER
... But this is funny to me, because I know someone (cough cough Torie cough cough) who actually picked up the TV remote when her cell rang and talked to it. (Yes she was drunk... and yes she was asleep)
I've been waiting for this to happen since I first saw Mallrats
.
So, can anything be better than this whole
Pat O'brien fiasco
. (Gotta love the "What's Up My Niggas?") The dude went from being the CBS version of Bob Costas, to Access Hollywood, and now to this. It's too funny. Let's now enjoy his
dirty voicemails
(If you're really short on time... skip ahead to 2:23 on the audio.)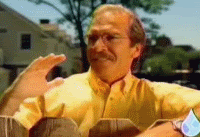 In case you're still not watching,
Ben Stiller was on Arrested Development
last night....
Crazy link of the day:
Live-Shot.com
This site actually has a PC hooked up to a gun, for target practice... and are getting animals ready for you to hunt! I can't believe that shit. If you click on the "Hunting/Species Available" link on the side of that page, you can see every animal you can shoot via PC. Unreal.
Ok, I'm done
"Just Look At Me And Say Yes."
On Edit: I forgot to show you guys my gutting eyes move, that Martin was talking about: