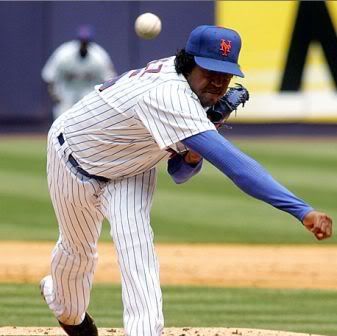 If there is anybody still out there who reads this... sorry for not following through on my word the other day, but the Mets were down playin the Marlins over the weekend, so I had to get my ass over there. Regardless... it's been really hard to find non-Star Wars links lately. EVERYTHING is about that movie. So let's see what I found:


Best Star Wars Link I found all week: Anakin Dynamite


I always though that White Dragon was the ugliest man alive, but let me introduce you to a man named Brian Peppers.

Apparently it's not a joke... I know you were asking. Here's some info.


Turd Ferguson is one funny guy.


Like Heroin? Have it free, for one full year!


Though I hated the song... for some reason, I like Eminem's Ass Like That video.


P. Diddy is trying to re-create Def Comedy Jam. It's official... the man has lost his mind.


What a stupid bitch! If she wasn't stupid enough, now she's gonna marry a guy with the same name?


I know it happened awhile ago, but Pat O'brien on Dr. Phil was the highlight of my TV year.


Business Tip of the Week: If you have any rhyming skills whatsoever, become a Christian Rapper, then do some rock... and rake in. "What the hell is he talking about?" you probably just asked. Well, I just found out that the Christian group, dc Talk is the number 1 selling christian group of all time. That, my friends... means MILLIONS of Dollars. Now, when you see their talent, you'll know what I mean:

Their First Single

Their Last Single

So there's the plan... sorry KC, this plan wouldn't work for you, but since you're Jewish, things will work out for you somehow. LOL

BTW, while I don't LOVE the Black Eyed Peas, their new CD is a good one for a road trip. A lot of different styles on there. Also, MY HUMP is a good one for the clubs. Check out their myspace page here.


Ok peeps, I'm out. As a parting gift, I leave you with the first scene from Will Ferrell's hosting gig on SNL two weeks ago. Love me.