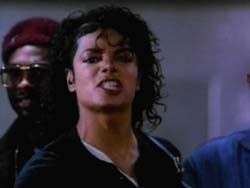 WHO'S BAD?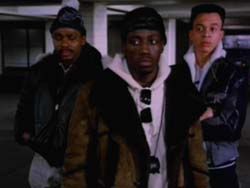 Before Flavor Flav,
there was James Brown
.
This man's named Count Smokula
and he was actually on an episode of
Blind Date
last week. Of course... the lady thought he was nuts... but the comedy level was great. (Though nothing will ever top the 5th Wheel with the guy who sounded like Borat. If anyone's seen that one let me know. Everyone thinks I'm crazy.)
The highlight of my week was seeing
this article
. I guess being a Cobra - Kai isn't as hard-core as it used to be. (Sigh)
Can't Touch Me!
(Just watch the Owl's reaction when he knocks over the trash-can.. I can't stop laughing)
A Ricky Williams sighting!
He looks like a broke-ass Mr. T
!
I hate the fact that I like "Rain Man" from Eminem right now. It has absolutely no point... but
I love rappin this part.
(Click for Audio)
"Dr. Dre... I got a question if I may
Is it gay to play putt-putt golf with a friend
And watch his butt butt when he tees off
But uh, I ain't done yet
In football the quarterback yells out hut hut
While he reaches in another grown man's ass
Grabs on his nuts but just what if
It was never meant, it was just an accident
But he tripped fell slipped and his penis went in
His teeny tiny little round hiney and he didn't mean it
But his little weenie flinched just a little bit
And I don't need to go into any more details but
What if he pictured it as a female's butt
Is that gay? I just need to clear things up"
I remember saying "Lean Back" had necrophilic acts performed on it. Well...
one more time isn't that bad
.
Hmmmm, why do I get the feeling that Dame Dash is
gonna be a victim real soon?
Proof that Bush wants a draft
.
Is there anything better than a misplaced Christopher Walken scene?
He told ya'll
they went back like babies and pacifiers
. You didn't believe?
God this bitch is stupid
I can't wait til "Half-Man, Half A Season" (Thanx Chuck)
gets traded
... Then maybe he'll play the rest of his days in obscurity.
On a side note: I mentioned Pee-Wee Herman last week, and dude was on Conan last night. See the influence I got?
And Finally... who else
wants to see Blue Eagle on the shitter
?