"I Got Haters On My Jizzock..."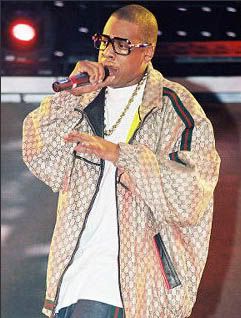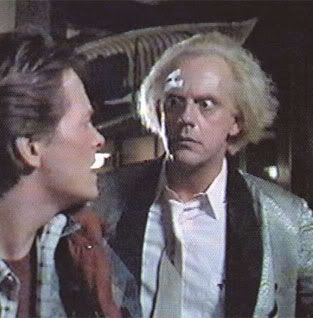 "...Plus the friggin cizzops, all of whom
wanna hit me with shizzots til I drizzop"


As a Marc Anthony fan (Pre-2002)... I was very dissappointed to find out that I had no clue that he was once the King of House! Check out some of those tracks. Unbelieveable! Muahahahah... speaking of which:

Hard to believe that the former Fly Girl and the King of House, are still together.


I was watching "I Love the 90's: Part Deux" the other day... and they were talking about this show. I remember it a little bit, but I want to know who the hell approved that thing? (1991 has been my favorite episode so far. The Samuel L. Jackson crack dance was GREAT!)


Hey! NEWSRADIO is finally coming out on DVD, May 24th! Why it took so fucking long... I'll never know. (That was one of my favorite shows before Phil died. Lovitz tried to save it... but he had no chance in hell. Shit... they even made Khandi Alexander look a lil hot)


Good thing "OZ" wasn't this boring...


Vince McMahon tearing his quad at Royal Rumble (Best moment of the night)
BTW I'm just getting back into wrestling now. I stopped watching after the roster split, because thy turned RAW into the HHH show, and Smackdown was just weak. So I watch Royal Rumble... and see that this Batista character is popular as hell. Funny, I never realized that you could go from riding being D'Von Dudley's bitch, to a superstar in like 2 years. Good for that guy.


For as long as I can remember, there has only been one "Biff" to idolize. Now there's a 2nd.


So... I'm way late on the "Drop It Like It's Hot" Remix feat Mr. Def Jam, Jay-Z. But that won;t stop me from linking to it anyway. Shit is hot! "2 step to this!" (Sorry, but I could only find a realplayer link)


This is the commercial that Budweiser pulled from this year's Super Bowl. There's nothing wrong with it... and it's pretty funny, but Budweiser apparantly want more bang for their buck on Sunday.


I ALWAYS hated that Nikki Cox was engaged to Bobcat Goldthwait. But that was so much better than her breaking things off for this douchebag. (He's not funny... and he was a douchebag in Jerry Maguire. That's more than enough reasons to hate him)


Hot Karl's new song entitled "Natalie". He calls it his LL Cool J song... which is somewhat true, but after hearing it, I couldn't stop thinking of Bloodhound Gang's Ballad of Chasey Lain.


All right... I'm out.