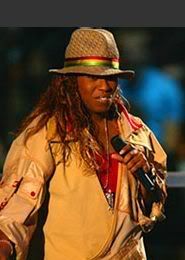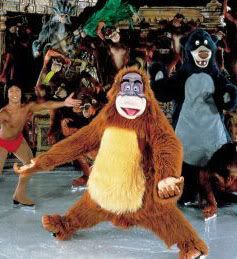 So Blue Balls errrrrr... I mean Blue Eagle 3 and I decided to sit down and watch the MTV VMA's last night. Bad Idea.... here are some observations.
8:09 PM
- You found out on the red carpet, that Miami is everyone's second home. At that point, I really wish MTV had panned just two blocks from the arena and showed the ghetto that surrounds it. "There's one of the millions of bums who lives right here next to the arena"and "This is where you pay a bum to watch your parked car or else it'll be stolen" Oh yeah.... real fuckin nice. Miami is officially the most overrated city in the world.
8:43 PM
- Jay-Z wins his third award for "99 Problems". No hating from us.... good deal
8:58 PM
- Missy Elliot looks like King Louie from the "Jungle Book"
9:01 PM
- R.I.P. "Yeaaaaah" December 2003 - August 2004
9:02 PM
- Is Usher going for the Marvin Gaye look or what? Tool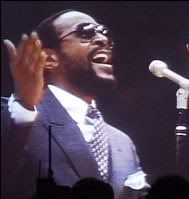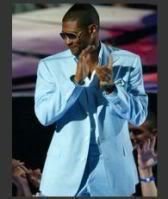 9:03 PM
- R.I.P. "Whhhaaaaaaaat?" February 2004 - August 2004
9:15 PM
- Find me the person who approves those Virgin Mobile commercials with the people singning to each other. They need to be Donkey Punched by some huge 6'7" black dude.
9:16 PM
- Dave Chappelle is finally on. A good joke about the Cubes in Miami... again "Whhhaaaaaaat" died people. Please stop kicking it while it's down.
9:20 PM
- Yes (shaking my head in disgust), that was Vivica A. Fox with the Ying Yang Twins.
9:24 PM
- R.I.P to doing the "The Rock-away" May 2004 - August 2004
9:34 PM
- This show sucked, and we couldn't take this shit anymore.... Click
10:00 PM
- "Entourage" started... NICE!
Speaking of which,
Entourage
is my new favorite HBO show. Why? Because of
"Ari" the agent
has got to be the biggest hater I've seen. Watch it, you'll see. Definitely worth the time.
Ok, ya bastards.... Like my cock in a girl's locker room, I'm out!