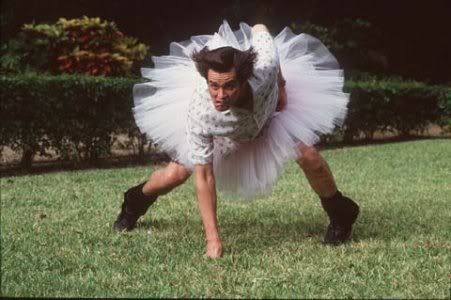 Upgrade time and we're here to stay bitches!. As you can see, the Fine Print has a new layout and I want to know what you all think. If it sucks... leave a comment. If it's jumpin off with some hotness... let me know. I love to hear from all the wanna-be Donkey Punchers out there. Ok...Ok.... here we go:
The next party will definitely have some
Pac-Man action
goin on. ( I really love that movie, btw)
The Governor of California was
was one lucky fucker
back in his day. No fair... I want to cum all day! (Thanx
Ebaum
)
I plan on getting tickets to 3 Magic games this year, when tickets go on sale, Monday. The 2 Knicks games, and the one Denver game.
These are the seats I want...
I'm a get em... no doubt!
Man... Nelly really pisses me off.
All this publicity
and dude gets a big head. You ain't special, Nelly... make it a double-CD like everyone else! I hate him... I really do.
Einhorn, Finkle... Finkle, Einhorn...
(My favorite story of the week, thanks to
Hot Karl
)
So the NBC show "Last Comic Standing" got cancelled
with one episode left
. Yeah, the live episode where the comedians find out who won. The show sucks... but that's fucked up! (Now NBC has caved and will tape a finaly episode)
Seperated at birth?